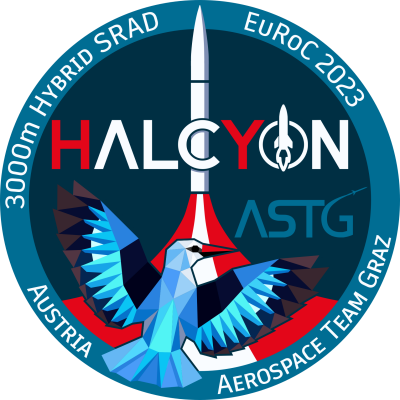 HALCYON
EuRoC 2023 Competition Rocket
Halcyon is our ongoing project to develop a hybrid rocket aimed to participate at the 2023 EuRoC with a target apogee of 3km.

After two years of the hybrid rocket engine being a side project, next to the solid propelled competition rockets AVES and AVES II, we decided to put it at the focus of our development effort for our next big project.

Currently all major components of the rocket are being developed, and we are conducting tests with a prototype hybrid engine.